We are a company based in Karlstad, Sweden that operates mainly within the welding industry. We have been in business since 1962 and we have projects all over Sweden. Our customers are the most important players in the Swedish paper mill business.
Are you a self-starter and self-motivated, ready to provide the best quality of welding works in interesting projects all over Sweden? Are you experienced in 2 mm stainless steel electrode welding? Are you honest, reliable and trustworthy? Then you may be the right person for us and we may be the right company for you!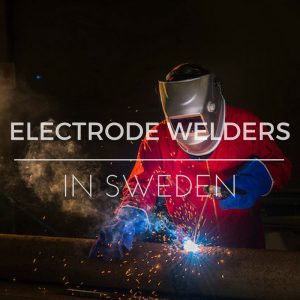 About us:
Our core values are openness, honesty and respect. We have managed to build our flawless reputation with our customers, employees and subcontractors on this basis and this is the reason why our customers and coworkers stay with us for a long time.
About you:
You are honest, hardworking, motivated to work in Sweden, a team player who cares about the quality of what you do.
Qualifications:
Experience in 2 mm stainless steel electrode welding
Honesty and reliability
English is an asset but not required
International experience is an asset but not required
Send your CV here: